SIMON BENISTON -FOUNDER/CEO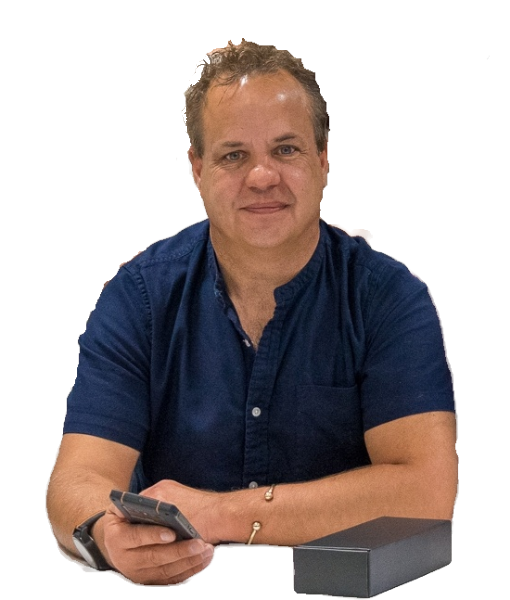 Simon has more than 25 years of IT services experience, with the last 12 years+ focused on mobile and digital health solutions. 
He is an innovator and thought leader of medical wearable tech solutions and globally recognised in showcasing and driving abilities around disruptive digital healthcare technologies. 
Simon was the Innovation Winner 2020, 2018 and 2016 in UK Business Awards. He was also finalist in the 2015 UKTI Mobile Health App of the Year
ABOUT MEDIBIOSENSE LIMITED
ABOUT:
MediBioSense Ltd was incorporated in 2015 and is a global multi-award-winning healthcare innovation company with a focus in medically certified wearable technologies, with team members and representatives, based in Europe, Africa, Middle East and the Americas.
OVERVIEW:  
We are revolutionising the future of healthcare. Providing wearable (medically approved) technology and integrated healthcare applications we are changing the way health is measured and tracked and transforming the landscape of medical treatment. Our wearable devices allow for real-time monitoring of the following clinical physiological data: Heart, Rate, ECG, Respiration Rate, Temperature, Blood Oxygen (Sp02) and Accelerometer.
OFFERING:
To continuously monitor patient vital signs every second 24/7 has created a new paradigm in healthcare that has not existed before. The ability to monitor in real-time, know an issue before it happens, analyse real medical data and reduce the cost and demands on healthcare services we believe is a true game changer.
PRESENCE:
UK based company with global multi-national clients



KEY:
The future of healthcare is here today: No other medical device and solution can match our wearable technology for real-time continuous monitoring and accurate clinical reporting.